Meditation
Courses:
Have you ever thought "I want to make this world a better place"? If so, then we share a vision. We believe that through education, teaching, training, and support we could trigger positive change. We now have a strong scientific knowledge base, from positive psychology and other similar disciplines, providing us with incredible knowledge about practical tools we could use to live better. We have translated those tools into courses and trainings to enable increased resilience, happiness, meaning, and mindfulness. We believe that in order to offer others positive transformation, you need to say "yes" to that same invitation. As a result, our courses provide you with the knowledge and practice for self-transformation which then allows you to support others through the same process. Our courses and trainings will provide you with the skills, knowledge, and experience so that you could live and practice the best within you, while inviting others to do the same.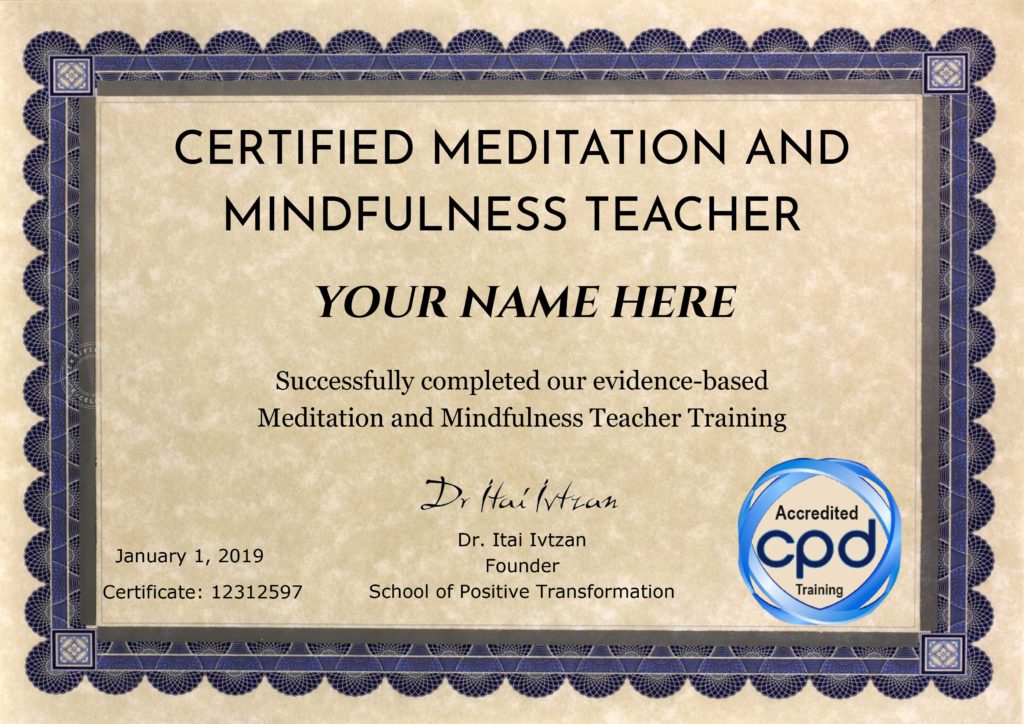 CPD Accredited
The Continuing Professional Development (CPD) Certification Service was established in 1996 as the leading independent CPD accreditation institution operating across the industry to review and accredit professional institutes and academic bodies. For example, the CPD is the accrediting body for Regents University, the Open University, and the NHS (National Health Services).
The School of Positive Transformation went through the rigorous accreditation process and is now an accredited academic institution. We have reached the required CPD highest standards and benchmarks.
In addition to being fully accredited as an institution, each of our courses is certified by the CPD, providing you with a recognized certification which is internationally respected all over the world.
Are you suffering from back pain, obesity, diabetes, asthama, stress and more .... Contact us below ....