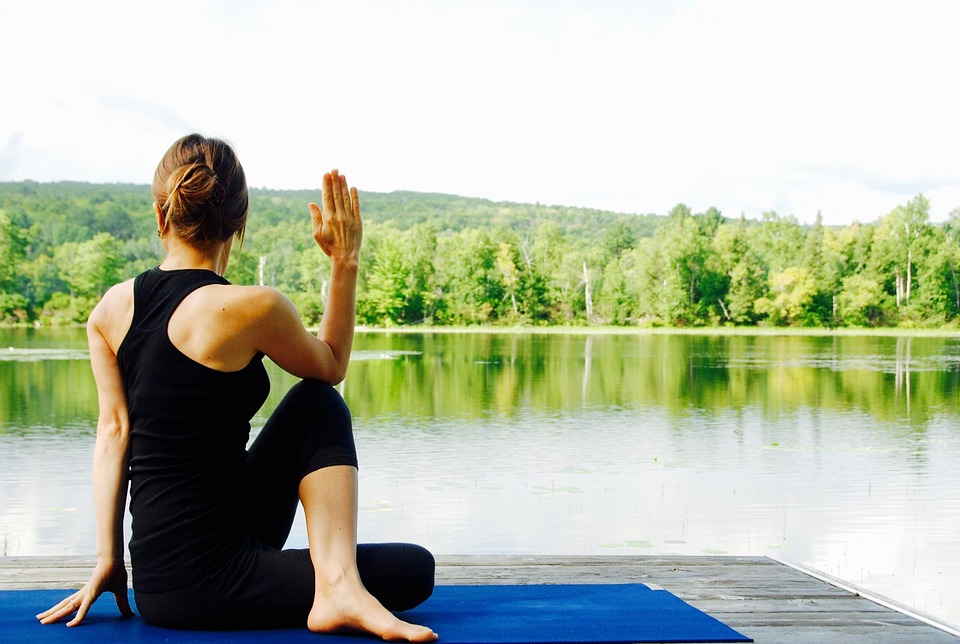 Why are there so many kinds of Yoga? What are the kinds and where did they come from?
We have compiled a simple list below to get you started:
Hatha
Hatha is like an introduction to Yoga and in it you can learn the basic poses. Hatha yoga is the most generic form of yoga and refers to any type of yoga that teaches postures.
Level: Beginnner
Sweat: Low
Ashtanga
Ashtanga is originates from ancient yoga teachings, but it was made popular in the 70s. It's a rigorous style of yoga that follows a specific sequence of postures and is almost similar to vinyasa yoga, as each style links every movement to a breath. The difference is that Ashtanga follows the exact sequence of the same poses in the exact same order. This is a sweaty and physically demanding practice.
Level: Intermediate
Sweat: High
Vinyasa
Vinyasa is a Sanskrit word for a phrase that means "to place in a special way," referring to a sequence of poses. Vinyasa classes are known for their fluid, movement-intensive practices. Vinyasa teachers sequence their classes to smoothly transit from pose to pose, with the intention of linking breath to movement, and often using music to keep things lively. The intensity of the practice is similar to Ashtanga, but no two vinyasa classes are the same because the sequence is different.
Level: Intermediate
Sweat: High
Bikram
Bikram Choudhury developed this school of yoga where classes are held in a heated room. In a Bikram class , you will sweat buckets as you work your way through a series of 26 poses. Like Ashtanga, a Bikram class always follows the same sequence, although a Bikram sequence is different from an ashtanga sequence. Bikram is very popular, making it one of the easiest classes to find. Due to the heated conditions of the studio, don't forget to bring your own water and drink excessively before and after class. 
Level: Intermediate
Sweat: Very High 
Hot
Almost the same thing as Bikram. Generally, the only difference between Bikram and hot yoga is that the hot yoga studio deviates from Bikram's sequence in some small way, and so they must call themselves by another name. The room will be heated and you will sweat like Bikram.
Level: Intermediate
Sweat: Very High
IR
Almost the same as Bikram and hot yoga but heat is generated by IR lamps mounted on top of the studio. So practisioners emjoy all the restorative properties of IR treatment while practising Bikram.
Level: Basic
Sweat: High
Iyengar
Iyengar yoga was developed by B.K.S. Iyengar (pronounced "eye-yen-gar"). Iyengar is a very exacting style of yoga, with great attention paid to finding the proper alignment in a pose. In order to help each student find the proper alignment, an Iyengar studio will stock a wide array of yoga props — blocks, blankets, straps, chairs and bolsters are all common. There isn't a lot of jumping around in Iyengar classes, so you won't get your heart rate up, but you'll be amazed to discover how physically and mentally challenging it is to stay in the pose. Iyengar teachers must undergo very comprehensive training — if you have an injury or any chronic condition, Iyengar is probably your best choice to ensure you get the rightinstruction you need. 
Level: Intermediate
Sweat: Low
Yin
Yin Yoga is a restorative form of yoga and it is a way to relax and soothe frayed nerves. Also described as yin yoga, restorative classes use bolsters , blankets, and blocks to prop students into passive poses so the body can experience the benefits of a pose without having to exert any effort. A good restorative class is more rejuvenating than a nap. Studios and gyms often offer them on Friday nights, when just about everyone could use some rest.
Anusara
Developed by John Friend in 1997, Anusara yoga is relative new. Based on the belief that we're all filled with an intrinsic goodness, Anusara seeks to use the physical practice of yoga to help students to open their hearts, experience grace, and let their inner goodness shine through. Classes, which are specifically sequenced by the teacher to explore one of Friend's Universal Principles of Alignment , are rigorous for the body and the mind.
Level: Intermediate
Sweat: Low
This is just a highly summarised list for anyone who is new to Yoga. Continue practising.